Jiangyin Wuyang Chemical won the commendation of key enterprises in 2017
---
Recently, Jiangyin City 2017 Economic Work Conference was held on February 5th in Jiangyin City People's Government. Nearly 300 people from key tax source units, innovative enterprises, economic and trade associations, relevant functional departments and leaders of the urban team participated in the conference. At the meeting, the key enterprises of Jiangyin City in 2017 were evaluated, including 266 industrial and construction enterprises (group calibre) and 109 service industry enterprises. Jiangyin Wuyang Chemical Co., Ltd. won the recognition of this "key enterprise", which is the second consecutive year that Wuyang Company received this honor.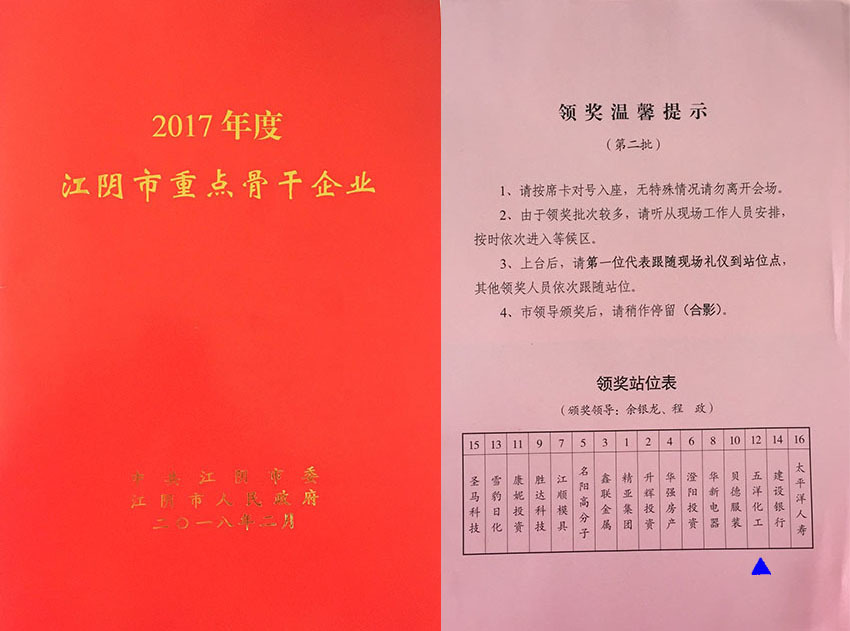 "The evaluation of key backbone enterprises is the "wind vane" of Jiangyin's economy, and it is also the embodiment of the company's comprehensive strength and core competitiveness. Our Wuyang Chemical has passed the layer-by-layer assessment and won the commendation for its outstanding business performance in 2017! Wuyang Chemical On behalf of the company, Chairman Kong Weili accepted the award from the district committee and district government.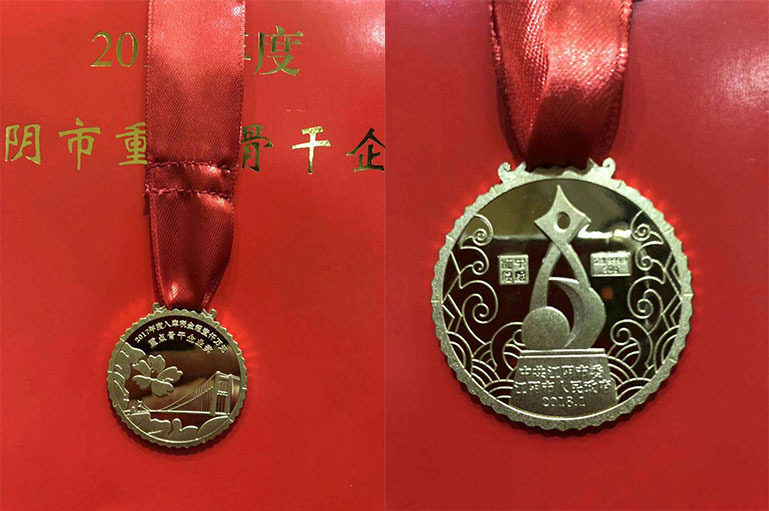 This time, it was awarded the title of "Key Key Enterprise" in Jiangyin City, which is an encouragement to Wuyang Chemical, and it is also a promotion to us! In 2018, Wuyang Chemical will continue to work hard to build on the development of China's chemical industry.
---
Copyright © 2022 Jiangyin Wuyang Hydrocarbon Technology Co., Ltd.